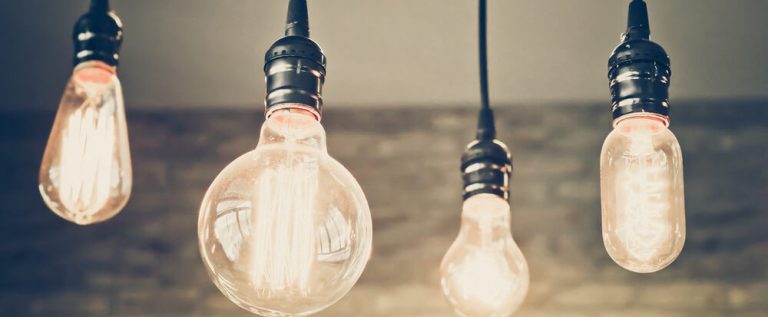 Accelerated Strategy Alignment Portfolio (ASAPTM)
---
What is ASAPTM?
ASAPTM is a unique portfolio of tools, programs and methodologies MSSBTI has designed to facilitate breakthrough results for our clients. By educating organization how to accelerate the design and development of transformational strategies while ensuring that their organization is fully aligned to vision, direction, and execution; MSSBTI helps organizations transform themselves.
The ASAPTM  Program is highly adaptable to the needs of organizations and enables us to help  you reduce your transformation program efforts from years to months and from months to weeks by providing a framework for developing new strategies, innovating new products and services, identifying opportunities to create efficiencies, driving positive change, and creating high performing teams.
MSSBTI has built the ASAPTM programs by drawing from over 30 years of experience leading successful business transformations and through established partnerships with global leaders and innovators in business transformation such as GAP International, Prosci, Gartner, and others.
ASAPTM Transformation Strategy & Planning for Leaders & Teams
Accelerates transformational planning and execution by addressing some of the greatest challenges to transformational leaders.  From justifying and promoting transformation to identifying and prioritizing the opportunities, programs can take months or even years to get off the ground. This program will jump start the effort into a matter of days by utilizing proven strategic facilitation, innovation and decision making methodologies and tools.
The program is designed to integrate input from stakeholders, drive immediate decision making and develop a roadmap for transformation that is agreed on by all participants. Don't think because it is accelerated that the decisions are not high quality, in fact this program ensures that challenges, realities, and dissenting views are captured and translated into stronger and more informed decisions in a safe and collaborative environment.
Program Audience
This program is perfect for leaders that are seeking to identify and prioritize transformational opportunities and rapidly develop a plan to justify and implement their strategy.
Type of Program
A facilitated workshop
For leaders and their teams
Optional participants can include customers and partners
Ideal participation is 5-15 people
Content is adaptable to organizational needs
Length
2 day workshop
1 change impact assessment
1 week preparation with participant interviews (1 hour each)
Expected Outcomes
An agreed set of priorities supported by engaged stakeholders
A roadmap to achieving desired outcomes
A strong sense of collaboration and motivated team to execute
A go forward consensus in days (rather than weeks or months)
Benefits
Accelerates decision making and planning
Enables disruptive thinking in a safe environment while also facilitating actionable, reality based results
Achieves full alignment of priorities across participating stakeholders
Eliminates barriers to collaboration
Increases team participation while eliminating inherent bias
Develop a shared sense of REAL achievement
Applications
Strategic Business Planning
Opportunity Prioritization
Outcome Alignment
Product Development/Innovation Decisions
Organizational Improvement Priorities
Technology Evaluation/Selection
Requirements Gathering/Definition
Enterprise Systems Implementation
Project Charter Development
Change Impact Assessment
Location
This program can be conducted at MSS BTI facilities or onsite
ASAPTM Business Transformation Kickstart for Leadership
This program is a multi-tiered leadership development program designed for senior executives who are leading or preparing to lead large transformational efforts in their organizations. If focuses on the specific approaches, actions and behaviors that leaders and their teams need to lead successful transformation.
The program introduces concepts from top leadership development and change management training program and utilizes leading edge tools for identifying challenges and developing a plan to achieve high performing, adaptive, collaborative and well prepared transformational leaders.
Program Audience
This program is perfect for organizations that are preparing for or in the early stages of transformation that need to raise their leadership performance and/or are experiencing a deficiency in the leadership collaboration and communication.
Type of Program
Customizable program delivered in modules for individual self-directed learning that introduces leadership concepts and approaches
Includes a 1 day facilitated program with team members
Includes online learning module
Length
2 days facilitated workshop
3 – 4 hours online module
Ongoing tracking of team development and follow up for 6 months following facilitation
Expected Outcomes
A comprehensive understanding of transformational leadership concepts
Learning and application of leadership techniques for driving organizational change
An ability to lead transformation at multiple level of the organization
Recognize and lead sustainable change
Develop and implement a unified transformational vision
Identify and reduce risks of transformational change initiatives
Benefits
Accelerates transformation by developing high performing transformational leadership team
Rapidly mitigates risk of change by creating awareness of transformational needs and challenges and building capabilities for managing them
Creates visual representation of the current and desired future state of the leadership with an immediately actionable roadmap at the group and individual level
Produces a trackable plan for achieving the future state of high performance
Eliminates siloes and builds awareness of leadership capabilities, strengths and weaknesses
Increases adaptability of leaders their teams to prepare for disruptive transformation
Applications
Transformational leadership development
High performance improvement planning
Improving collaboration and communication
Managing enterprise level change
Location
This program can be conducted at MSS BTI facilities in Central Phoenix, AZ or onsite at the client's location
Follow ups are flexible via to be onsite
ASAPTM Creating a Transformational Ecosystem
This program is designed to rapidly enable the organization at level prepared for coming transformation. The modular approach enables rapid delivery of the program at the senior levels then to managers, project leaders, and employees.
At level one, the program provides a role specific briefing on change management for any and all levels with the organization. At stage two the program certifies key change enablers across the organization to build competency for change. In the final stage, the program focuses on key teams that will drive the changes utilizing high performance team development tools and techniques.
Program Audience
The program is designed for organizations preparing for transformation that need to rapidly build an organization that is ready for large scale change and upskill stakeholders at all levels.
Type of Program
Change Management workshop for all levels in the organization
High performance team facilitation workshop for teams instrumental to the change
Change Management certification to seed the organization with change enablers
Length
The program is modular and can be distributed as necessary to meet physical and budgetary restraints
Workshops for leaders, manager, project managers and employees are 1 day each (some restrictions on participation size)
High performance team facilitation is 1 day for each team (limited to 15 people)
Change Management Certification is 3 days per workshop (limited to 20 people)
Expected Outcomes
An organization that is well-prepared to manage enterprise wide change including:

Awareness of change techniques and approaches at all levels of the organization based on roles (e.g. Senior Management, Middle Management, Project Management, and Employees)
Highly functioning collaborative teams in areas of focus
Multiple, highly skilled change enablers seeded across the organization to assist in driving change
Benefits
Provides highly efficient and proven techniques for creating a transformation ecosystem
Prepares the entire organization for rapid transformation
Ensures that people at all levels have a good sense of what change means and how it is being implemented
Enables targeted teams that will be driving change to be highly communitive and collaborative and perform at optimum levels
Provides quick and efficient means for developing well trained change enablers across the organization
Applications
Enterprise wide transformation
Multi-project 0rganizational change management
High performance improvement planning
Improving collaboration and communication
Managing enterprise level change
Strategic Business Planning
Outcome Alignment
Location
All workshops can be performed at MSS BTI facilities in Central Phoenix, AZ or onsite at the client location
Certification programs have specific requirements
ASAPTM Customer Centric Strategy Development
Consider that 74% of CEOs claim to be implementing a customer centric strategy in the next 2 years. The program is designed to help get organizations off the block and rapidly develop their approach for a customer centric strategy.
While many organizations have a good to great customer service, this is only half the battle. A true customer centric strategy involves employing tools, techniques, technology and operational changes to enable the organization anticipate customer wants and needs at a personal level. This is a necessary skill set to compete in a world where information and technology may be enabling your competitors to out deliver you.
Program Audience
Business leaders and senior operations executives and their teams
Type of Program
Workshop facilitating a customer centric mindset and near term action plan
Length
Expected Outcomes
Actionable strategy with near term, mid-term, and long term pathway of specific operational changes and accountability
Benefits
Changes the mindset from a reactive customer service to a proactive customer centric approach to operations
Rapidly jumpstarts transformation in the organization
Provides and immediate action plan and accountability with a 6month – 2 year window toward a true customer centric organization
Applications
Strategic Business Planning
Opportunity Prioritization
Outcome Alignment
Product Development/Innovation Decisions
Organizational Improvement Priorities
Requirements Gathering/Definition
Project Development
Location
All workshops can be performed at MSS BTI facilities in Central Phoenix, AZ or onsite at the client location
Prosci® Change Management Training and Certification
It's a well-known fact that 70% of all change efforts fail to meet their objectives. However, 94% of organizations that apply affective change management meet their objectives. Excellent change management makes a project nearly five times as likely to come in on schedule and twice as likely to come in under or at budget. Moreover, Change Management is proven to:
Increase probability of project success
Manage employee resistance to change
Build change competency in the organization
Prosci's Change Management Program give organizations the knowledge, skills and tools to drive successful change initiatives. The programs come in different flavors depending on the needs.
Course
Length
Description
Who should attend
Class Size
Practitioner Certification Program
3 days
This program trains and certifies participants as Change Management Practitioners through application of Prosci® tools, research and methodology.
Individuals and teams responsible for managing change and/or building the change management competency within their organization
8-16 participants
Sponsorship Briefing
4-6 hours
The program prepares leaders to embrace their role in effective change management.
Executives and Senior Leaders who authorize and lead change
10

participants maximum

Manager Program
1 day
This program helps manager and leaders learn how to maximize change investment, avoid common mistakes, and manage resistance
Managers and supervisors who oversee and help employees impacted by change
8-15 participants
Employee Orientation
1 day
This program is based on the Employee's Survival Guide to Change and the Prosci®  ADKAR® model
Employees who ultimately bring change to life through adoption and utilization
10

participants maximum

Delivering Project Results
4-6 hours
This program is designed to introduction change management to project managers in frameworks familiar to them.
Project Teams

· Project Managers & Leaders

· Solution Developers

· LEAN & Six Sigma Practitioners

· Operational Excellence Practitioners

· Organizational Development Consultants

10-15 participants
Expected Outcomes
For 3 day certification program, certified change practitioners who have the tools, knowledge, and skills to advance change in the organization
Clear understanding of the importance of change management and how it integrates with other disciplines
Access to the Prosci® eToolkit (all programs)
Strong understanding of the process methodology, framework and resources (all programs)
Benefits
For 1 day programs, a better understanding of Change Management as it relates to the role and goals in the company
For the 3 day certification deep understanding of methods, tools and applications of change management that can be immediately put into practice
Increased realization and return from changes projects
Better and faster adoption, utilization and proficiency for change projects
Increased ability to maintain or improve productivity during periods of change
Higher retention of valued employees during periods of change
Increased competency for managing change across the organization
Greater ability to sustain change an achieve long term goals after projects are completed
Applications
Any change project, large or small at the individual and organizational levels
Location
All workshops can be performed at MSSBTI facilities in Central Phoenix, AZ or onsite at the client location
Client Reviews
"I think Prosci will help me to manage up, persuading leaders to take a more deliberate approach to change."  Matt J., Maricopa County Community College District
"This was great training! It was thorough, right level of information delivery and was interactive."  Kevin B., Maricopa County Community College District
"Eye-opening class. I came in a bit resistant, but quickly became engaged."  Stanley A., Tacoma Public Utilities
ASAPTM High Performance Team Development
The High Performance Leadership Development program is a unique method for facilitating increased communication, collaboration and decision making across teams at all levels in an organization. A based on the concepts developed by Radvan Bahbouh PHD, Charles University in Prague, the ASAPTM method is utilized by elite special forces teams in NATO and has been adapted to work within organizations of all types including Dell, T-Mobile, Jackson Health, & the European Space Agency.
Utilizing 3D, the facilitation approach starts with an intuitive, easy-to-grasp, display that uncovers challenges and opportunities that would otherwise remain hidden. From here, the facilitator works with the teams to develop immediately actionable plans to improve their performance. Whether you are forming a project team, building a new department or transforming a large organization the ASAPTM High Performance Team Development program will help you get a jump start in a matter of days and track your team development to its potential.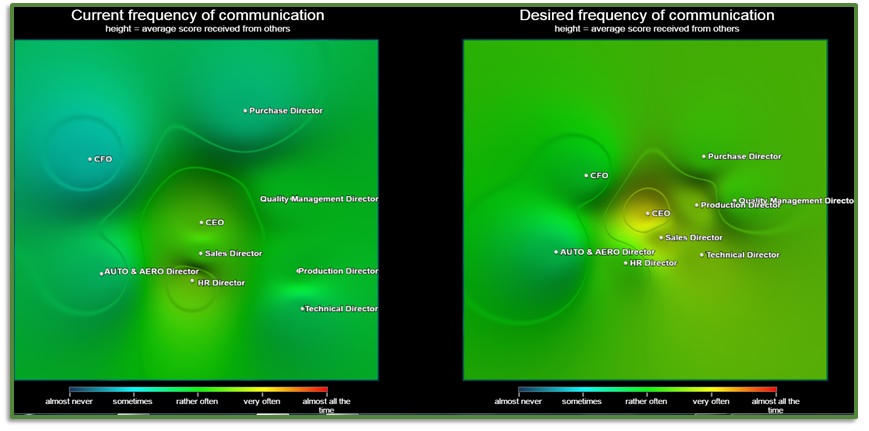 Program Audience
Business leaders and their teams
Teams at any organizational level
Limited to 20 people per session
Type of Program
Length
1 day per session
1 hour follow up for tracking improvements (recommend a least one per program)
Expected Outcomes
Action plan for step–level improvement in team performance
Ability to track progress with intuitive visual tools
Accountability for changes in team dynamics
Revelation of hidden perspectives
Desire for continuous improvement
Benefits
Immediate results within a month and ongoing trackable improvement
Safe, open (but challenging) approach to team development
Elimination of barriers and silos
Alignment of priorities & actions across participants
High impact that enables teams to improve their performance in the short and long term
Applications
Strategic Business Planning
Opportunity Prioritization
Outcome Alignment
Product Development/Innovation Decisions
Organizational Improvement Priorities
Requirements Gathering/Definition
Project Development
Location
All workshops can be performed at MSS BTI facilities in Central Phoenix, AZ or onsite at the client location