Data Analytics: 5 Steps to Becoming an Intelligent Organization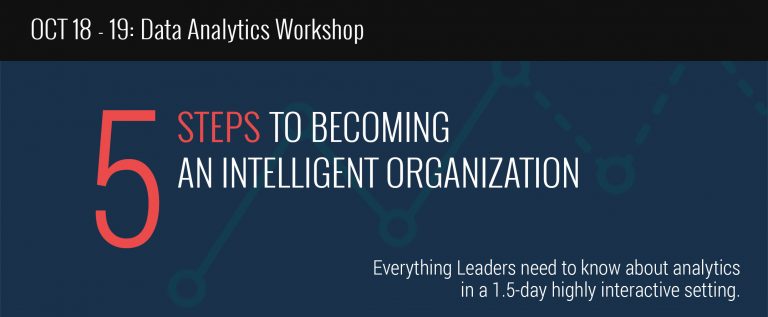 06/08/2018, , in
No other recent trend has created as much buzz as big data and analytics, especially within the C-suite. By analyzing its data in a structured and smart way, an organization becomes "intelligent" and "insight-driven", giving it a competitive advantage. This workshop, 5 Steps to Becoming an Intelligent Organization, addresses the most common questions and concerns leaders have when considering launching big data and analytics efforts in their organizations.
Lu Hao, PhD, is an enthusiastic data scientist and management consultant who specializes in applying data science under business context to generate real values. She has worked with clients in various domains on data and analytics initiatives. Her deep understanding of the misconceptions, struggles and needs of analytics from first-hand, client-facing experience has motivated her to develop this workshop to help guide leaders through the vast mist around analytics to shore as a truly intelligent organization driven by insights from data.
This workshop will be held at the MSS Business Transformation Institute in Phoenix, Arizona.  Registration opens July 16, 2018.